February Newsletter
CONNECT Beyond is a regional mobility initiative that will help lay the groundwork for how to develop and implement an interconnected transit network for our region that will combine high capacity transit lines, enhanced bus services, and other innovative mobility solutions. The goal of creating an interconnected regional transit network is to allow residents and visitors to travel seamlessly throughout our 12-county region – crossing municipal, county, and state lines – aboard modern, high quality public transportation services.
Candidate Transit Corridors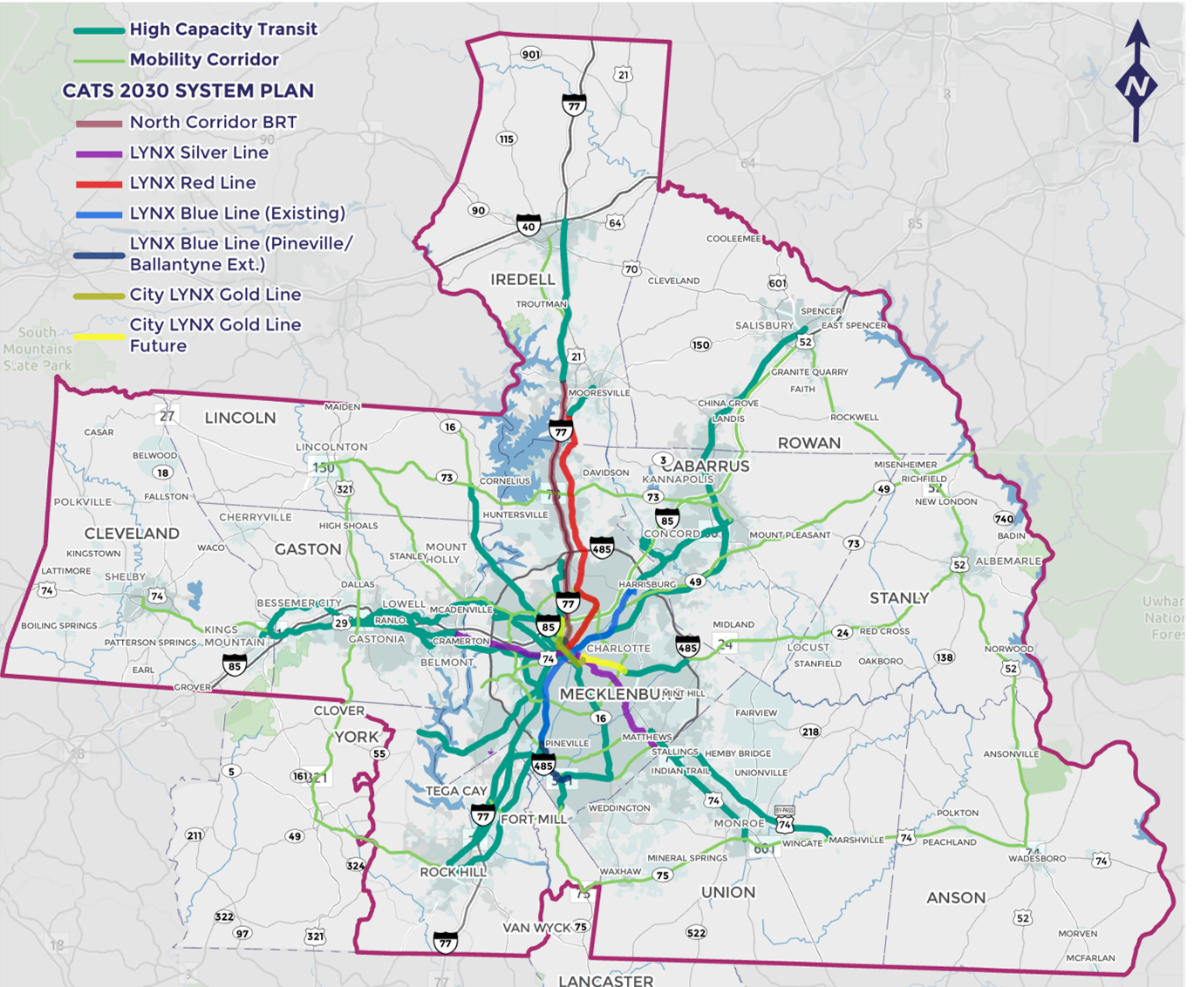 A major component of CONNECT Beyond is identifying various candidate corridors along which high capacity transit lines could be implemented. Over the past several months, we have been evaluating the existing transit conditions and current and future travel demands of the CONNECT Beyond region, as well as analyzing past and ongoing planning efforts from communities across our region in order to identify and screen candidate corridors for high capacity transit.
After two rounds of screening evaluations, our Team has identified 8 Priority High Capacity Transit Corridors and 22 Emerging Mobility Corridors for the CONNECT Beyond region. View this Storymap to learn more about the development and screening of the candidate corridors.
Transit is Essential for Our Region
We just published a new article by CONNECT Beyond Team Member Michelle Nance about the interconnection between our region's quality of life and economy and public transit. In this thought leadership piece, Michelle explains why having a mix of regional and local public transportation options is essential for maintaining our region's high quality of life and economic competitiveness as our area continues to experience substantial growth. You can read Michelle's full article "Transit is Essential to Our Regional Economy and Local Quality of Life" on our website's resource page.
Working with our Partners
As we kick off 2021, we are continuing to work with our regional partners to develop strategies for Integrated Bus Services, Transportation Demand Management, Regional Transit Supportive Development, and Urban to Rural Connections.
Integrated Bus Strategies: Our Team is creating strategies for how transit service providers can better coordinate bus services throughout our region.
Transportation Demand Management: We are developing key steps for how to implement transportation demand management strategies in our region. Transportation demand management helps to improve mobility by managing travel demand and reducing traffic congestion during peak daily travel times.
Regional Transit Supportive Development: We are developing a set of strategies that would over time help the CONNECT Beyond region to move towards more transit-supportive development patterns. Transit-supportive development patterns help create sustainable, livable, and walkable communities that have convenient access to public transit services.
Rural to Urban Connections: Our Team is creating strategies for how to increase connectivity and more effectively coordinate transit services between urban and rural service areas in the CONNECT Beyond region. The CONNECT Beyond Team has hosted one of three meetings with community transit providers across our 12-county region to explore rural-urban connections.
Advisory Committee Meetings
We plan to host 5 Advisory Committee Meetings this coming year.
March 24 - Integrated Bus Service Strategies
April 28 - Transportation Demand Management & Mobility Hubs
May 26 - Rural-Urban Connections & Transit Supportive Strategies
June 9 - Implementation & Partnerships
July 22 - Draft Recommendations
September 29 - Final Recommendations
Thank you for your partnership and support as we develop a bold mobility vision and strategic plan that will guide the future of transit in our 12-county region!
Sincerely,
Jason Wager, AICP CEP
CONNECT Beyond Project Manager
Centralina Regional Council