Resources
Do You Want to Participate in a CONNECT Beyond Listening Session?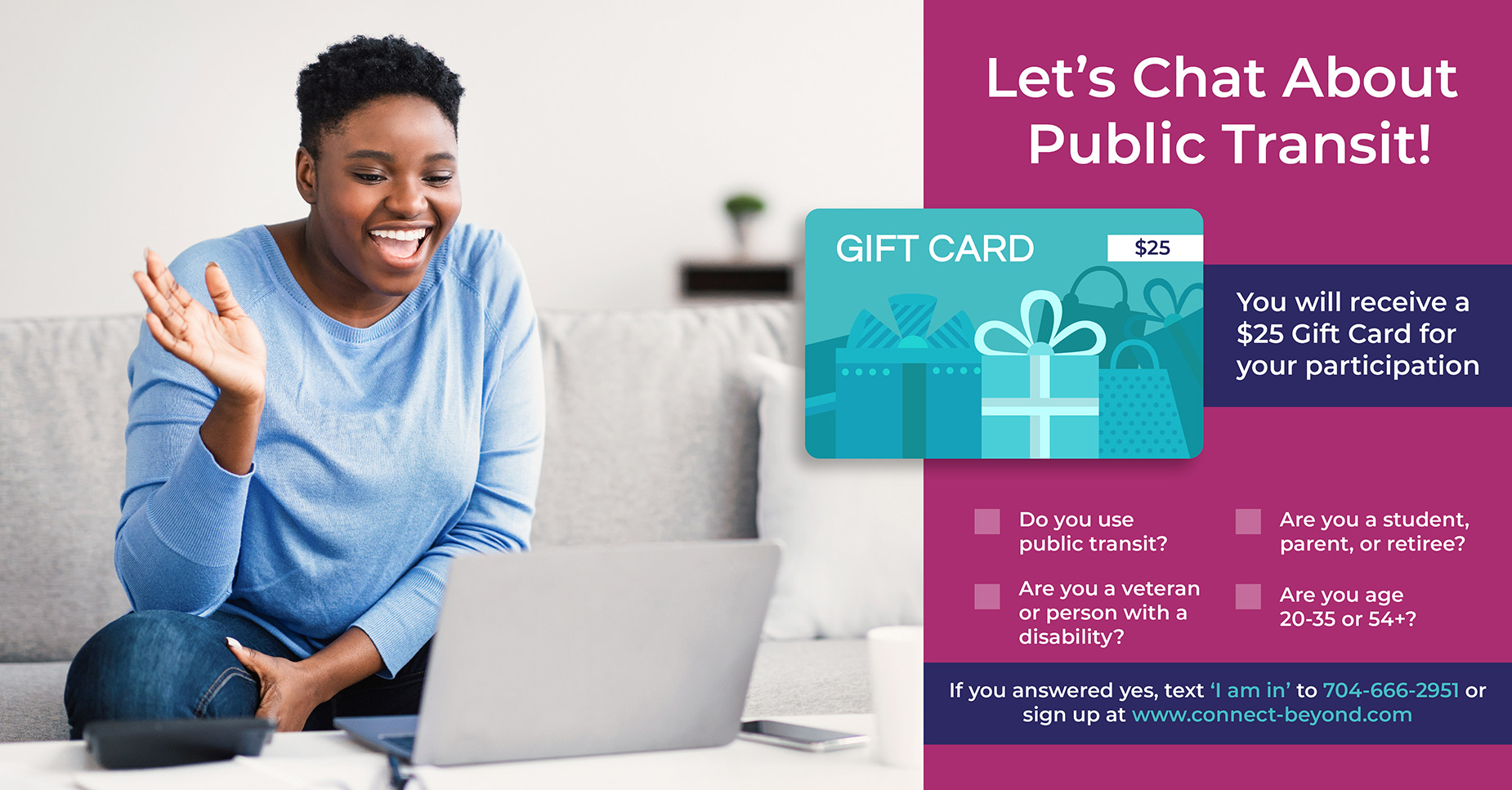 Over the next two months, our Team is hosting targeted listening sessions with community members from across our 12-county region to help us refine the draft recommendations for CONNECT Beyond's regional transit plan. These virtual listening sessions will be interactive interviews that can be done in English or Spanish and take approximately 30-minutes to complete. Each household that participates will receive a $25 gift card!
We are looking for participants preferably within the following groups:
Use public transit on a regular basis
Disabled | Student |Retiree | Parents
African American, Latino, Asian or American Indigenous
Reside in one of the 12 CONNECT Beyond counties
Individuals who are interested in participating in a listening session can either text "I am in" to (704) 666-2951 and our Team will reach out and coordinate a virtual listening session interview or register using the sign up form below.
If you know of community members or groups who might want to participate in a listening session, we encourage you to provide us with their contact information by emailing us at info@civiccanvas.com.
Download a Toolkit
Because we are relying on you to help us build a transit plan for our region, we have compiled all the resources you may need in this section. From here, you can quickly find the latest News and Project Updates, get information on upcoming Events, check our glossary of Words to Know, use our interactive map learn more about the current services for Transit in Your Area, or become a CONNECT Beyond Champion when you Download a Toolkit for your organization's use.